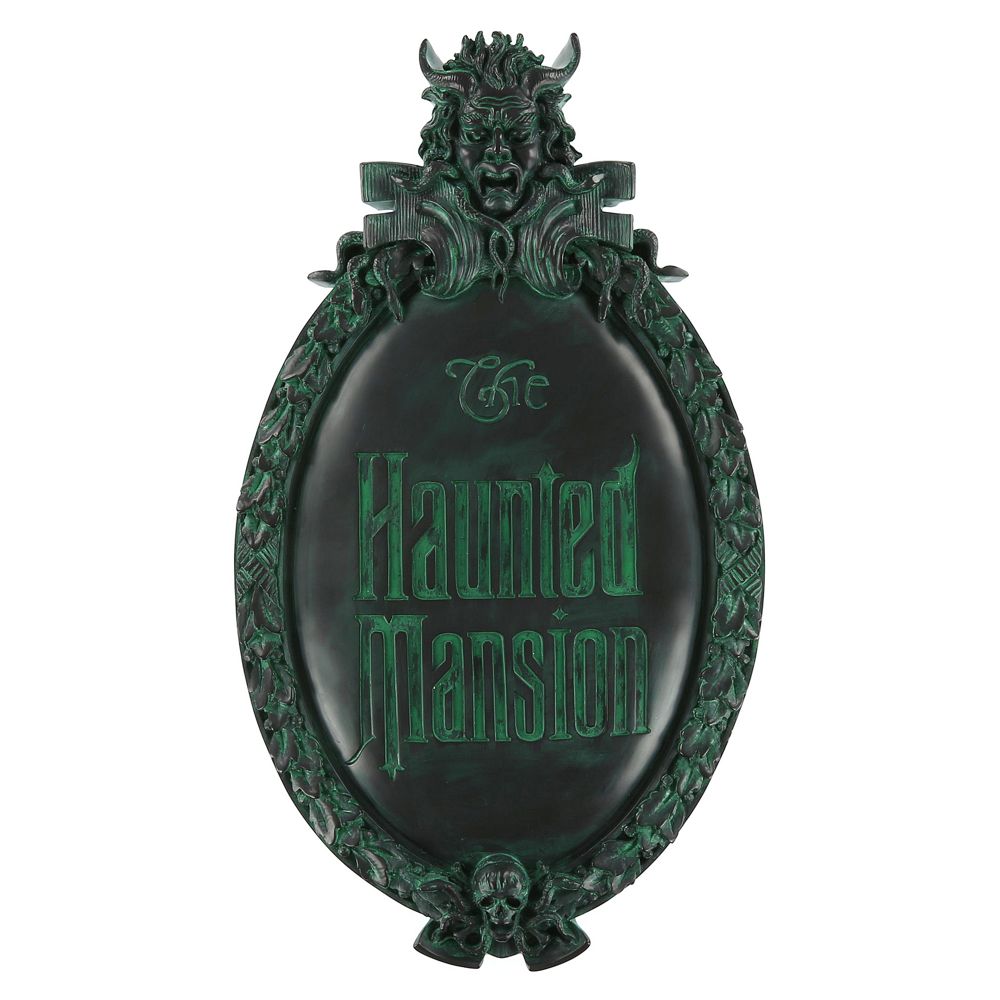 A few weeks ago, we looked at how some Walt Disney World inspired art could put a touch of Disney in your home without being overtly Disney. But if you want something that is pure Disney in every sense of the word, check out this Haunted Mansion wall sign from the Disney Store website!
This is a resin sign with a brass patina, measuring in at 12 inches high by 8 inches wide (so roughly the size of a standard sheet of paper). I think this would be perfect for any Disney room (and if you're reading this, it's probably a safe bet you have one of those) or maybe a man cave. I love the aged look and how it captures the feel of an entire attraction in one single item.
This item retails for $95, and can be had by simply clicking here.
What Disney decor items do you have at home? Send me pics on Facebook and Twitter!